RIC is a ground improvement technique consisting of an excavator-mounted, hydraulic pile-driving hammer of 9-16 ton hydraulically raised and then allowed to free-fall, thus delivering energy to arrange soil particles into a denser state. RIC is both a densification and a reinforcement technique. It uses the same principle as the Dynamic Compaction (weight dropped into the ground to densify the soil), but in a more controlled manner (less height, less weight, but faster). On the one hand, it is a densification technique because it rearranges the soil particles into a denser state. On the other hand, it can also be a reinforcement technique. When combined with soil replacement or stone backfill at the point of impact, it develops reinforced columns that are built and compacted with this method, thus increasing the bearing capacity, limiting the settlement (total and differential) and increasing the shear strength.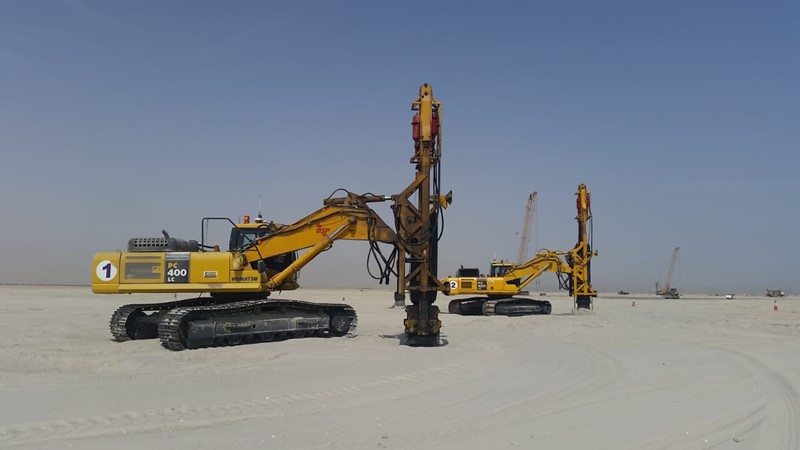 Applicable Soils & Depth of Improvement
The RIC technique is most suitable for loose medium to coarse-grained sands with silt / clay content less than 20% (less efficient with fines content between 20% and 25%). It can be applicable for depths up to 5-6m with 9 ton hammers and up to 8-9m with 16 ton hammers. The depth of improvement highly depends on the soil conditions.